Why buy CORE Discovery?
You know how to design logos, photoshop images, and layout type for print and screen. But you didn't learn how to architect a brand with real clients. So when a client approaches you to help them rebrand and build a website, campaign or packaging you jump in and design! Deep into the project, you realize what many of us in the industry have experienced— endless rounds of revisions and subjective feedback usually follow. What do you do? How do you reign this in? How do you align and control the process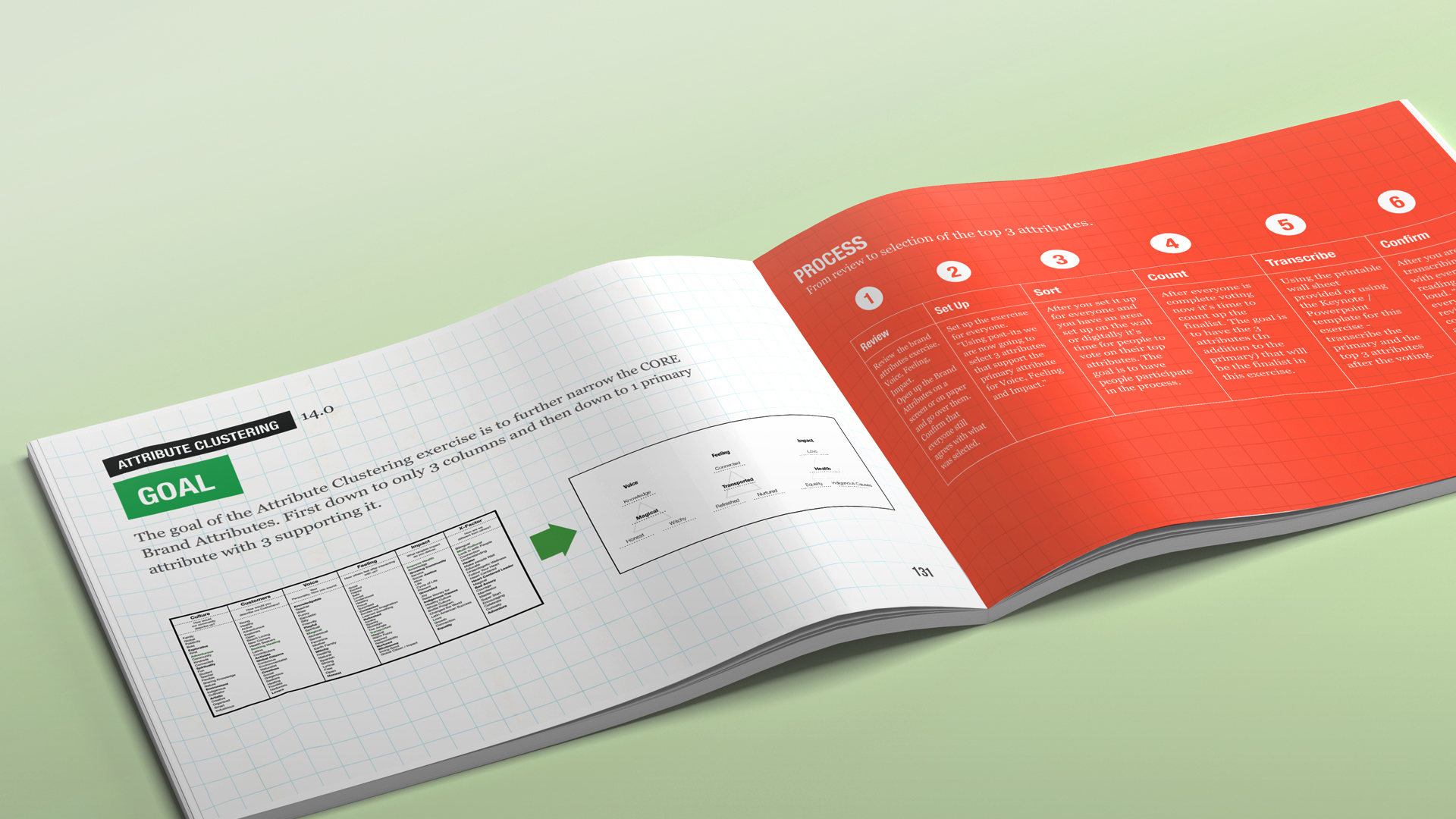 The problem? It can be difficult to define a brand and even more difficult to get alignment from your client stakeholders. Your client might not know what their brand stands for. Or might not have defined customer profiles. What is important to them? Where do you start? This is where a Discovery phase and CORE comes in.
We designed CORE Discovery as a collection of 6 key exercises. 3 to help you define and align the brand, customer profiles and prioritized goals with your clients. And 3 exercises to help you translate the brand, customers, and goals into a brief that you can use to design the needed solutions. In the first exercise we help simplify the process by breaking it down into 6 categories; Culture, Customer, Voice, Feeling and Impact. The sixth category being X-factor, what makes you different. By providing your clients with these prompts, you'll be able to engage with them and elicit answers that are meaningful to them. Followed by defining 3 customer profiles and then 3 sets of priorities for the business.
What is included in CORE Discovery?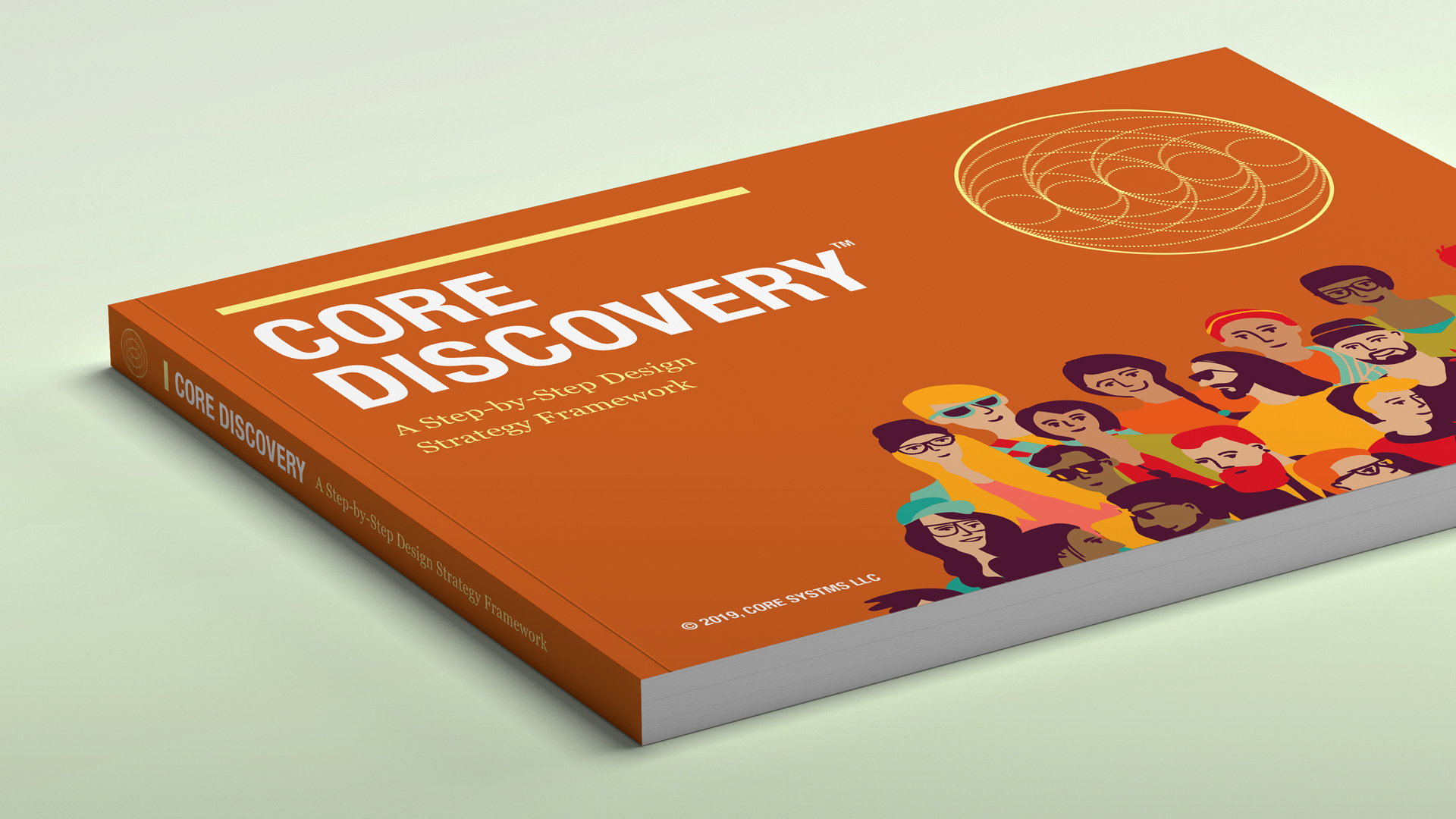 Alignment Exercise: (New) What does the team want to get out of it?
Brand Exercise: What is the essence of the business?
Customer Profiles: Who are you providing value for?
Goals Prioritization: What actions do you need to take to build a business?
Attribute Clustering: (New) Choose 3 sets of Brand Attributes for the Brief.
Data Matching: (New) Generate ideas for the execution of the project.
Impact Narrative: (New) User stories prioritizing the impact of the product.
The kit Includes CORE Discovery Templates, Explanations, Videos and 6 CORE Wall Printouts for live facilitation.

CORE Discovery empowers you, the creativ, to hold Discovery work sessions with your clients to define, align and generate insights for all the key stakeholders. You will go from being an "order-taker" to being a powerful strategic leader and valued partner to your clients and community.


Testimonial:
"Where to start? Empowerment, a sense of value and the confidence of a brilliant process I knew had been used with blue-chip clients. I trust this process and because of that, so do my clients. I borrowed the money to buy the course and had faith it would work. First CORE session terrified me - but I did it out of the need to change how I worked (and pay a ton of debt!). I loved it, the clients loved it and I found that I'm really good at it. I went from charging £150 for a logo to £1500 for the strategy upfront, helping cash flow massively in a short space of time. Average spend per client used to be £400 and a struggle, now is £4-5K, I can outsource to teams and I have happy clients that pay me to think - amazing!" —Sarah P.
"Clients were not understanding the Creative Briefs and the resulting creative, mostly because the information was gathered in an interview, rather than in collaborative work sessions. Many revisions followed. Clients now have more buy-in and ownership when they are included in the creative process, and especially when they identify and prioritize their messages." —Marlene H.
"Learning business from you has skyrocketed my business and not only am I working for myself but been able to land much better clients paying premium rates. I'd strongly advise other designers to buy CORE Discovery. What you share here are fundamentals to help every designer and if you are new to the design business then this will truly transform your business." — Laith W.
"Just an update on my first paid CORE facilitation session… First of all, I was super nervous going in feeling somewhat like a fraud getting paid for something I'm still learning don't really feel fully qualified to be doing. Having said that, I must have done something right because the client wants me to do everything for them, from book design to identity, to curriculum videos, to possible website redesign… Basically, work for the next couple of years." — David K.
"The biggest impact CORE has had on my life and my business is that it gave me the tools and confidence to charge more… Went from charging $2,000 a project to $10k - $15k per project" — Curtis T.


Don't delay. Level up today!