Why Blogging?
When it comes to change, adaptation is hard. Just being a creative professional doesn't cut it anymore. Creative professionals need to learn how to market themselves online. We must find bigger clients–or even better–help them find us.
We need to turn our weaknesses into strengths, and one aspect that all creative professionals need to improve is their inbound marketing efforts. This is why The Futur created its newest product: Blogging for Creative Entrepreneurs.
Blogging for Creative Entrepreneurs is The Futur team's solution to the typical blogging woes that we hear about on a daily basis, such as: Is blogging relevant anymore? What should I write about? Which blog forum should I use? How do I schedule posts? And, How on earth do I get started?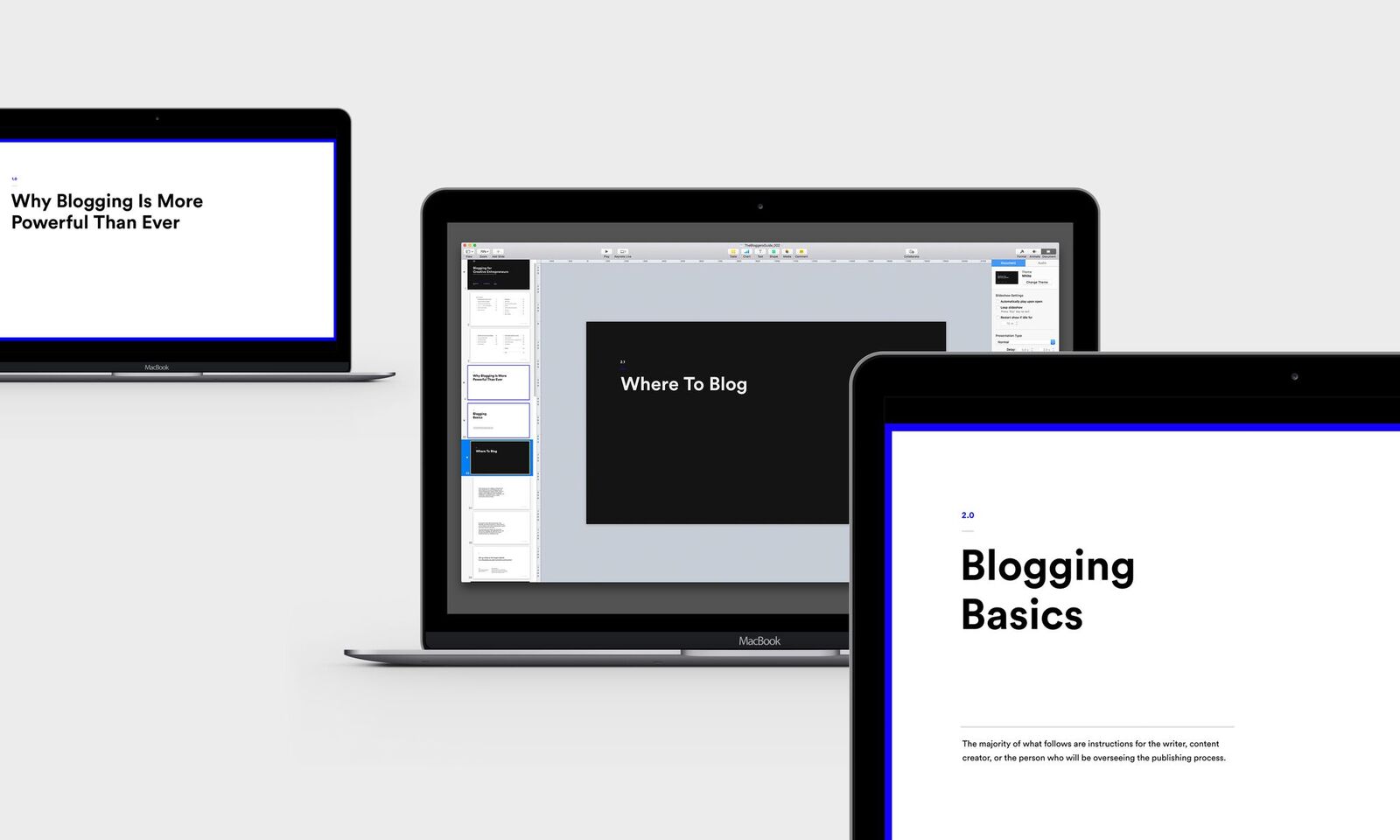 These are the blogging secrets your competitors don't want you to know.
In true Futur fashion, we've created a tool designed to get you to the next level, complete from mindset to execution. If you've watched Chris Do's lectures on Design Therapy, The Business of Creativity and Design, or Cultivating Creative Confidence, then you already know why that's so important. Blogging for Creative Entrepreneurs doesn't just show you a method for ultimate SEO conversion; it gives you the resources to increase your value within your industry, exponentially.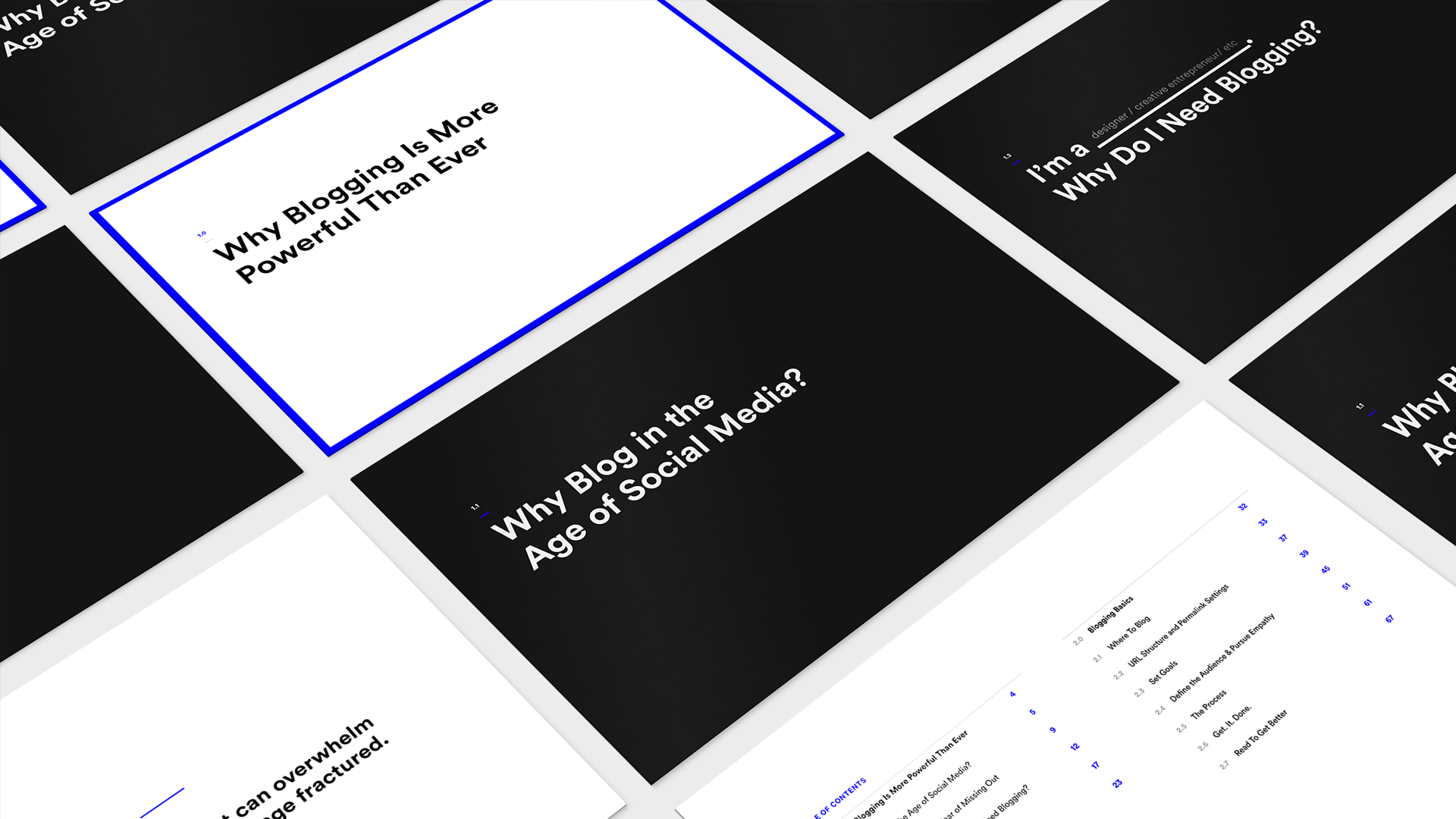 What's included in blogging for creative entrepreneurs?
Blogging for Creative Entrepreneurs is a downloadable purchase, featuring a step-by-step workbook (divided into six phases) and a guidebook filled with over 150+ pages of exclusive content authored by internet marketing professional Matt Cilderman of Cilderman Solutions.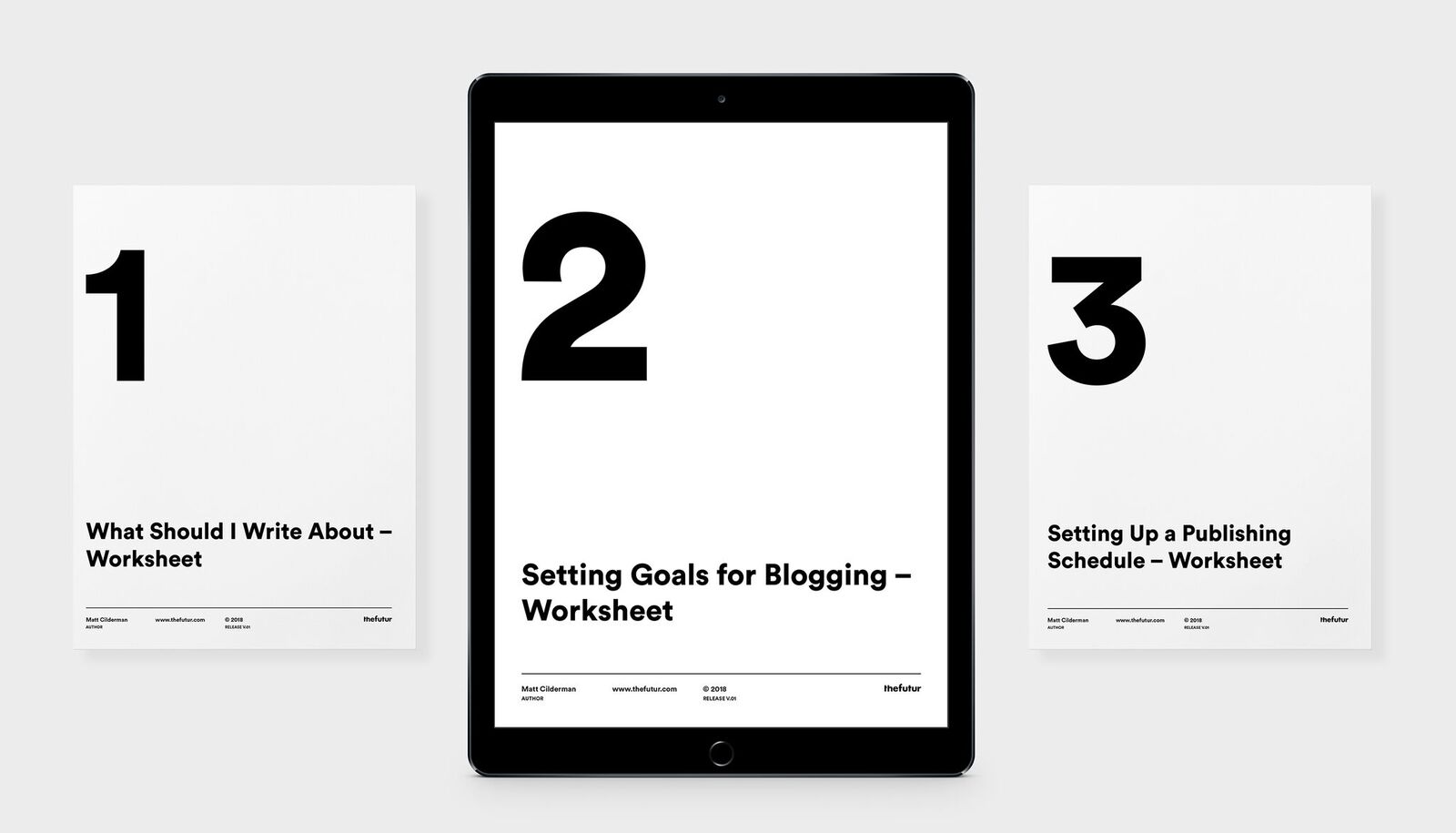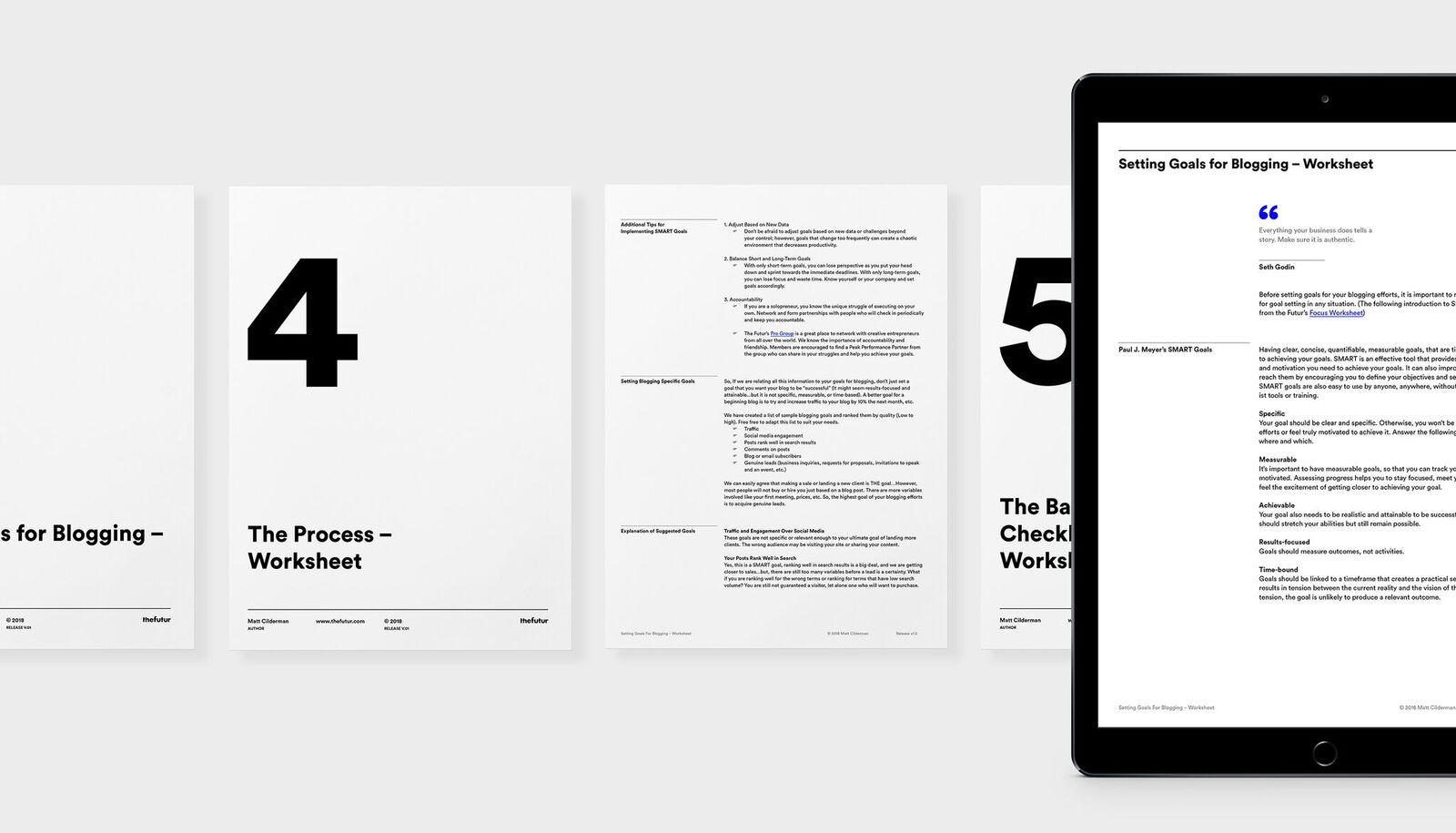 Topics include:
The Benefits of Documenting More than Creating
Alternate Ways to Generate Content Ideas
Setting Goals for Blogging
Setting Up a Publishing Schedule
The Writing Process: Composing from the Draft to the Final
How to Do Outreach
Blogging for Creative Entrepreneurs is designed to help you succeed by making the most of your online marketing strategy. You've got access to the tools, so now grab them. Starting today, it's game on.